Search Engine Optimization
SEO is a suitable area for business growth of all types of business organizations. If you apply the right and appropriate SEO strategy, your website will be at the top position in the search engine results and your brand will be much more visible online. Then you will get a lot of traffic online organically, collect leads, which can convert into sales and bring quick success to your business.
This is a unique and reliable digital marketing method that will take your business to the top rank in Google, Bing, Yahoo and other search engines.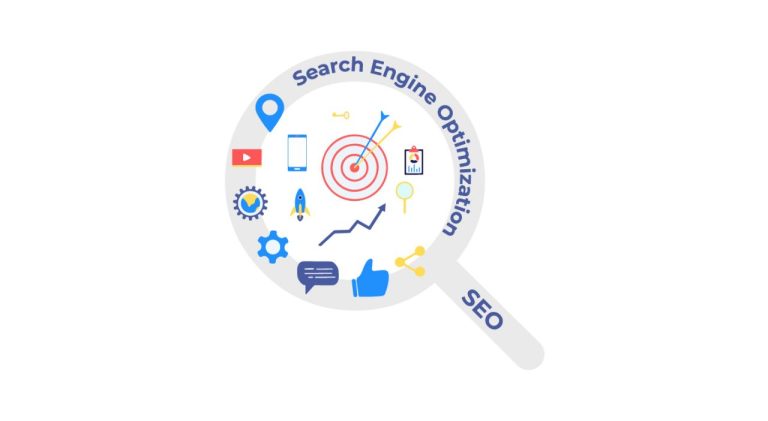 Short Summary Of Search Engine Optimization
SEO is a proven way to give your business website a quick result by reaching out to organic traffic and target visitors. SEO consists of target keywords for businesses or separate websites and suggests a target website on the top list of the search engine, ensuring more organic traffic to the company or specific website. 
It helps to rank on search engines and helps investors to increase their chances of gaining more profit.
Any Business Can Adopt SEO Strategy
No matter what size your business is when it comes to SEO. You can do SEO to reach your target customers easily and quickly. SEO is beneficial for all types of digital companies. SEO helps to increase the popularity and visibility of your business. As a result of which it is possible to gain worldwide recognition.
Also, if you are running a local business, you can do SEO by targeting local people, through which the products you are selling will be found by the customers on search engines. As a result, sales will increase
How SEO Help Business To Get Ranked
The survival of every business organization depends on sales. Every organization uses its own strategy to increase sales in business. Currently, it is seen that selling products through online medium has become popular among the strategies of companies. A survey shows that in 2017, global e-commerce sales were $2.3 trillion, and that number will grow to $4.88 trillion by 2021.
This survey shows how popular e-commerce has become day by day. If you want your business to get a
share of digital sales, it is essential to have a strong Search Engine Optimization (SEO) strategy in place online. Applying a good SEO strategy can increase your sales by bringing your business to the attention of online visitors. When a business does SEO for a specific keyword, organic visitors come to the website, thereby helping it rank top position in search engines. The more visitors you send to your website, the higher your sales rate will be.
The Reason You Should Give It Priority
At present, people feel comfortable shopping online. They think that shopping online can gain a lot of ideas about the product and get alternatives to the product. According to a study, 94% of people prefer to shop online instead of shopping from the store. So, you can bring visitors to your website by doing the right SEO. If you do the right SEO, your website will get the rank on the search engine, the conversion rate of your product sale will increase. It will also help reduce the bounce rate and add customers to your site. As a result, your business will gain popularity worldwide and locally. The right SEO will make your website valuable to visitors.
We Are Ready To Build Your Brand?
YOU ARE JUST ONE STEP AWAY TO EXPERIENCE THE PROGRESS.
We Are Promised To Give Our Best To You
WW Tech Ltd is committed to providing you with our best service. Which we have already proved in our
previous works. We have professional expert SEO panel. Who handles the client's work with sincerity. We
ensure the profits of our clients through proven records of where the website is currently and before ordering.
Reaching Business Goal From SEO
The search engine has billions of websites. Thousands of new websites are entering every day. Now if you
want to achieve success through digital, you must decide, you are interested in seeing your business online.
So, we will recommend you and start SEO without wasting time and achieve success on the digital platform.
68 Motijheel C/A, L-16, WW Tower, Dhaka-1000, Bangladesh.
Jabbar Tower, L-3, Gulshan Avenue, 42 Bir Uttam Mir Shawkat Sarak, Dhaka 1212, Bangladesh.
SAT-THU 09:30 AM – 06:00 PM (GMT 6+)